Steelcase Foundation, Annual Report
2009 Annual Report for the Steelcase Foundation. Document created to be viewed online and also printed in spreads. Corresponding materials included an announcement postcard and web graphics.
Annual Report
the Steelcase Foundation 2009 Annual Report Hyde Creative
I had the privilege of creating the 2009 Annual Report for this generous and gracious organization. I worked with an on-staff copywriter and project manager to generate the concept, create the design and fulfill production needs. The end result is a great report, along the theme of transforming chaos/issues into positives.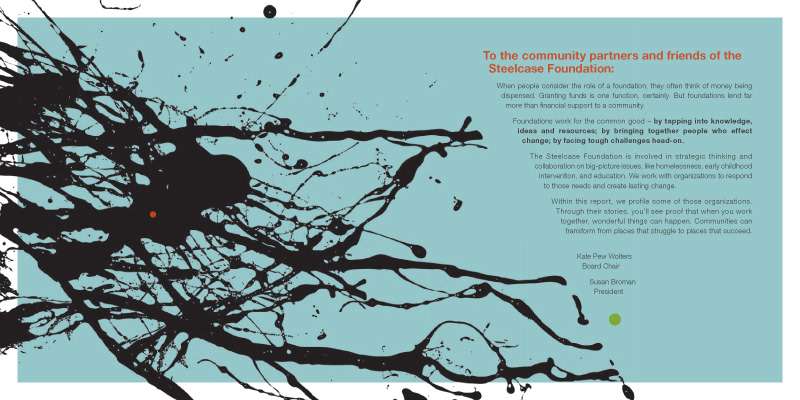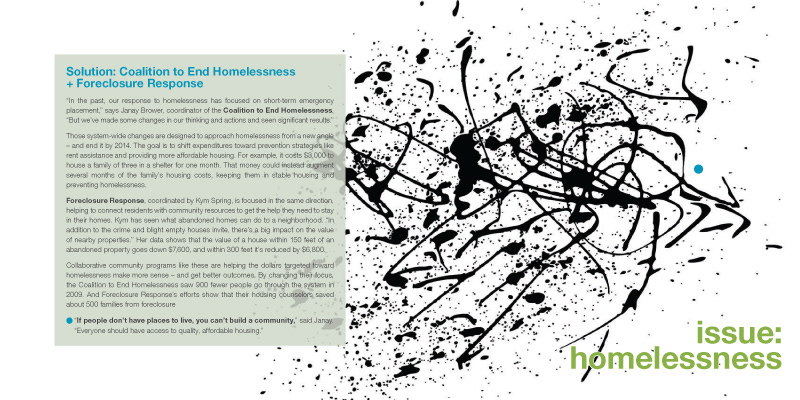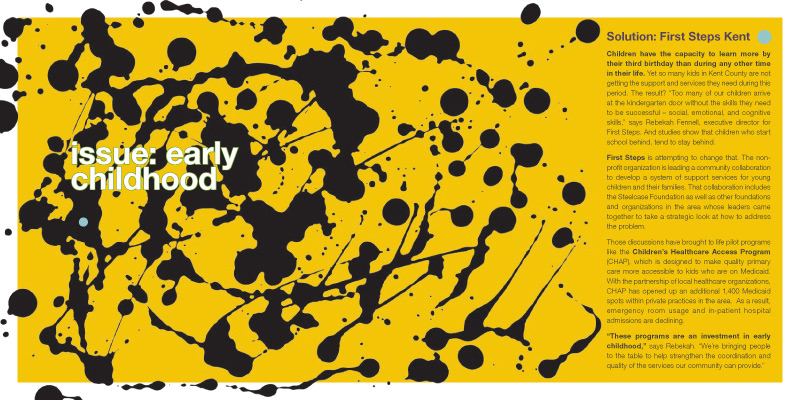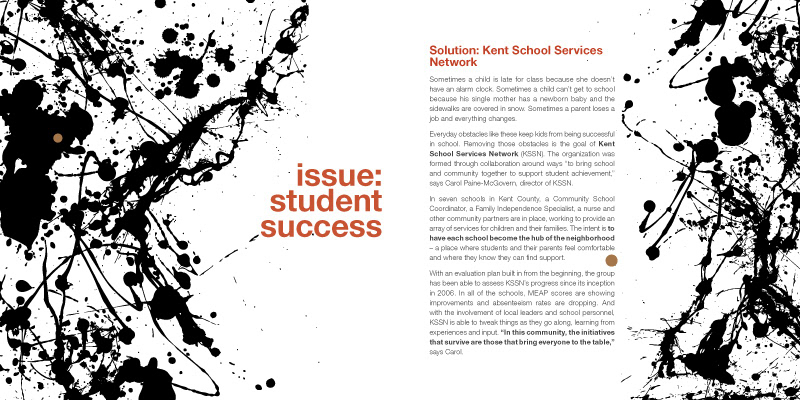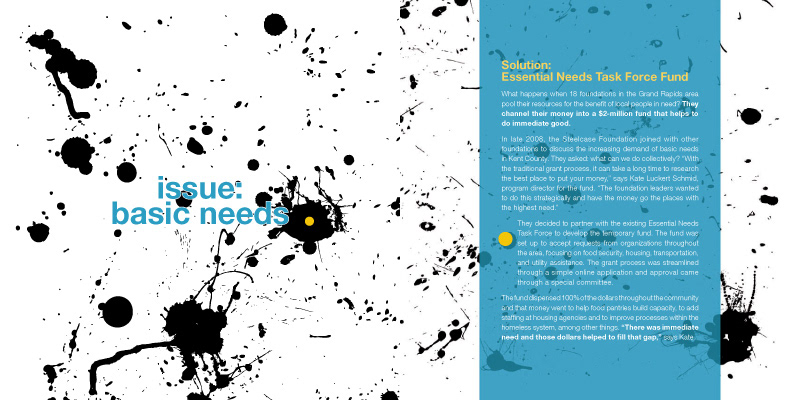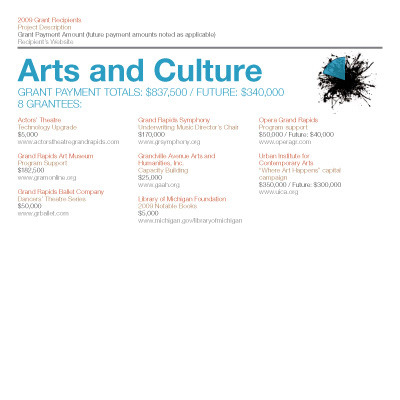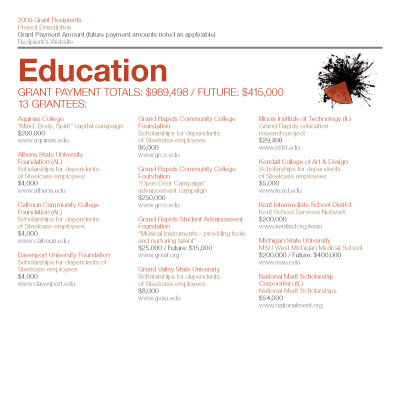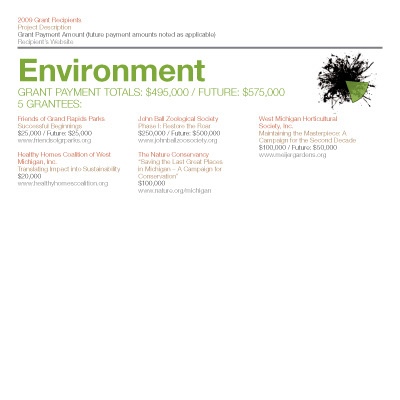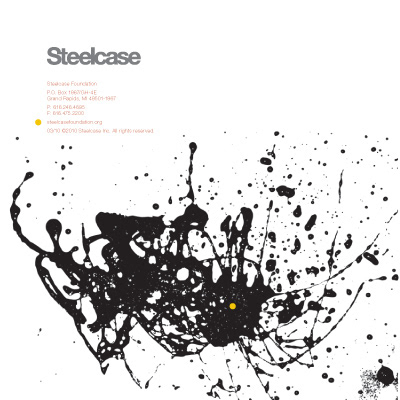 Corresponding Postcard was the only piece that was printed and mailed. Steelcase, Inc. is dedicated to environmental stewardship.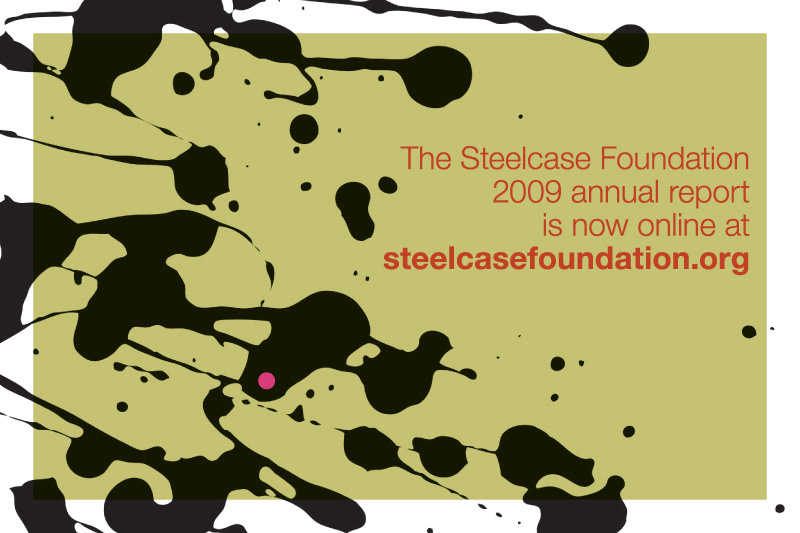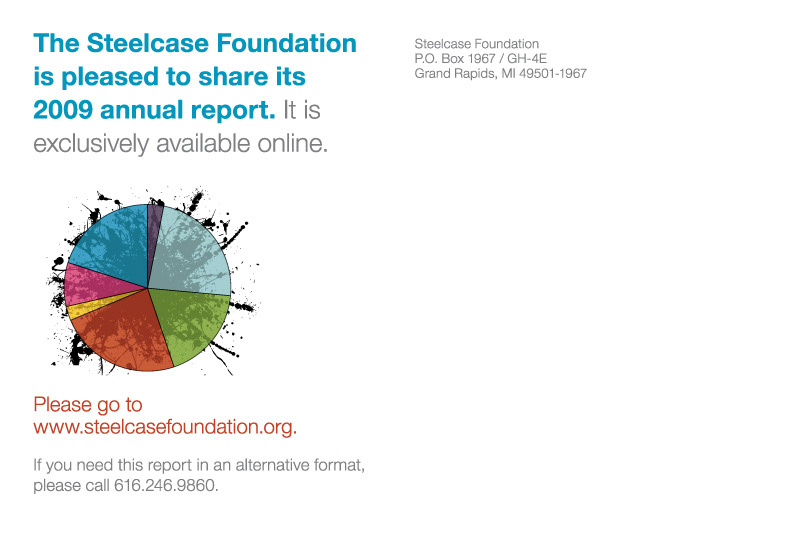 Corresponding web graphics for existing site template